L-BOX | INTERIOR FITMENTS
You can design the interiors of drawers and pullouts simply, individually and variably with the L-BOX interior design system.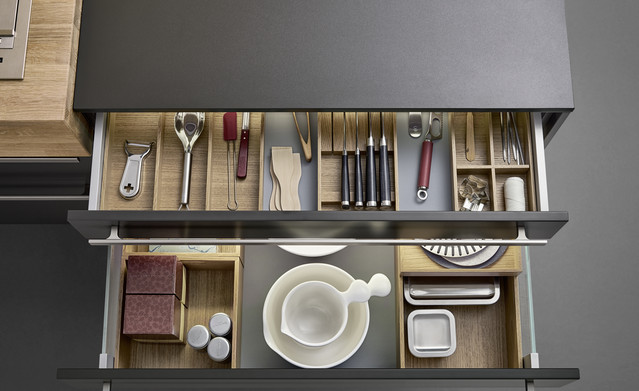 The base of drawers and pullouts offers an easy-care anti-slip surface in the form of a carbon grey mat. Naturally lacquered oak dividers, knife blocks and boxes of different sizes are positioned on the mat to suit individual requirements. This results in a varied interplay of wood and the neutral grey of the base. The free space on the anti-slip mat offers additional storage spaces.